Why Kronoswiss
Laminate Flooring That's Safer for Your Home and Better for the Planet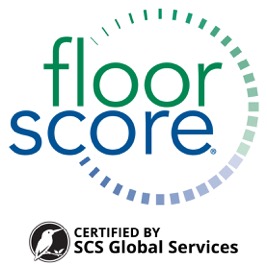 In many ways, laminate flooring is an earth-friendly flooring solution, because the idea behind laminate flooring is to faithfully recreate the beauty of natural wood in a more durable, longer lasting floor.

Swiss Krono technology not only gives us the ability to recreate the color, tonal variations and textures of different wood species but can preserve that natural beauty so it can withstand the wear, foot traffic and occasional accidents that come with everyday living. Our FloorScore Certification proves that there are many ways Swiss Krono laminate floors are a healthier flooring solution for your home and for the planet:


Sustainable core - All of our laminate flooring designs contain a wood fiber core made with ecologically sustainable pine trees, allowing us to bring you the look and feel of hardwoods without harming exotic or endangered species.
Efficient production - When our Designer Floor Planks laminate flooring is made, we're able to use almost every part of the tree, for a more efficient manufacturing process.
No harsh chemicals needed - Swiss Krono laminate flooring requires very minimal maintenance and, unlike hardwood, will never need to be refinished. Regular sweeping and occasional damp mopping with our mild cleaning solution will keep your floor looking like new for years to come, with no need for harsh chemicals.
Simple installation - With our plank locking systems, Swiss Krono laminate floors install easily without the need for glue or nails. This simple installation process means fewer power tools are needed, which results in less energy use and less waste.
It's here for the long haul - Some of our products come with lifetime warranties. That means Swiss Krono laminate flooring is more durable than carpet or hardwood and won't have to be replaced nearly as often. This translates to less waste being sent to a landfill.
Responsible packaging - Swiss Krono laminate flooring cartons are made from recycled cardboard.
Low VOC inks - The decorative paper layer used in Swiss Krono laminate flooring is printed with water-based, low-VOC inks, which are safer for consumers and the environment.
Why FloorScore certification matters
FloorScore is a certification program established by the Resilient Floor Covering Institute (RFCI) for hard surface flooring and flooring adhesives products that meet strict indoor air quality equirements. Products bearing the FloorScore label meet the indoor air quality emissions criteria of LEED, CHPS, the Green Guide for Health Care, and are recognized by a long list of healthy building programs.
With adults spending nearly 90% of their time indoors - where pollutant levels can be two to five times higher than outdoor air - achieving good indoor air quality has become a concern for many home and building owners. Elevated levels of volatile organic compounds (VOCs) can cause short- and long-term health issues ranging from triggering asthma and allergy attacks to neurological and respiratory disease. FloorScore Certified products show significant reduction in both the individual chemicals emitting from the products as well as the overall levels of chemicals being released.